[Home] [How it works] [Its a human Tesla Coil] [What does it cure] [Build it yourself] [History] [Ginseng helps] [My theory] [Instructions] [Youtube Videos] [Order Products] [Contact] [Forum] [AlexChiu.com] [Testimonial] [How to set timing]
First testimonial for the Cell Realignment Machine
July 1st, 2017
Hi my name is Luis. I have been using all the great products from Alex. I have been using the rings since I was 19 and now I'm about to turn 32 years of age and I still look young. People think I'm 22. The rings really work. ! I have been using the new healing machine, I was one of the first and fortunate to try it and this machine really gives me a strong healing on injuries and it really feels that healing is going on. I started to use it and I feel strong healing on my old acne scars. Feels like it's healing or melting the scars. I have a very physical job and I had some pain in my legs from all the heavy work, but now I feel good with no blockages or pain. I have been suffering with bad complexion on my face and I had lots of oily skin, but this machine has ended my problem. Acne has reduced, no more oily skin and acne scars are really reducing day by day and it's been only 10 days since I have been using this new healing machine. I take regular gorgeous pill or American ginseng powder one hour before using the machine and I use the machine half night on the left side of my body and half night on the right side from my body. You can place this machine facing the part of your body that needs healing. Also I have better and thicker hair after using this machine. This machine is really amazing. Im still finding lots of benefits and it really feels that works on bone structure, bone deep and make you look better, more healthy or gorgeous. I recommend it to people with bad diseases, this machine it's amazing. luisalbermunoz@hotmail.com
---
30 seconds ?
Add star Luis A Mu?oz<luisalbermunoz@hotmail.com> Tue, Jul 25, 2017 at 7:00 PM
To: "alexchiuyc@gmail.com" <alexchiuyc@gmail.com>

You still think 30 seconds it's better? When I started with 5 min. I felt the biggest healing. Since I switched to one minute I started feeling a little healing and some days no healing felt and some days very little. When I had it on 5 min. It's when my hair had the biggest benefit. I had it at 30 seconds but I went back to one min. The lowest I go in off time the less healing I feel. I think I'm going to leave it at one minute for now and not go lower.

Add star Alex Chiu<alexchiuyc@gmail.com> Tue, Jul 25, 2017 at 8:16 PM
To: Luis A Mu?oz <luisalbermunoz@hotmail.com>

yeah everyone's different. See I am selling these so I don't dare to
set it to 5 minutes. What if somebody got asthma or acid reflux? 5
minutes would kill them. Do what suits you best buddy.

---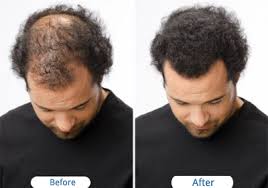 This is not a real before-after photo that I have personally taken. But just to give you an example of what my machine can do. If you are not satisfied with the result, just send it back within 30 days and we issue you a full refund.
September 11th 2017

Dear Alex,

When I heard that you have completed your latest invention: The Cell Realignment Machine (CRM), I couldn't wait to get my hands on to try it. As one of your long time customers and supporters, I remember how you talked about this "healing" machine that you were working on that was just too powerful for personal usage for a long time. I'm so glad that you've worked out all the bugs!

Both ******* and I have been using all of your products; Foot Braces, Neodymium Rings, Gorgeouspil and Super Chi Flush in our regular "preventive" health program. So, obviously we were excited to see that you have finally completed the CRM.

When we received the CRM, we were surprised, just how SIMPLE the machine really was! Can it really do what you claim that it could do? But hey, all your magnetic products are EVEN simpler than the CRM but the genius was in the PROPER APPLICATION of the magnets not the magnets themselves alone. So with that in mind, we delved in.

******* tried CRM first 3 nights because she was complaining about some abdominal pain. After 3 nights of trial, the pain disappeared. Next night, I tried on my left shoulder pain. After just one night of usage, I feel that I can move my arm much more freely with much smoother and with much greater range of motion! I understand that these results are far short of what others who are in much dire health situation may experience. But to us, these rather small experiences still fully demonstrate the efficacy of the CRM since we are generally VERY healthy people thanks to all your other products!

We will absolutely continue to use CRM as our regular regime of "preventive" health maintenance remedy along with all your other products.

Also, as much as we would like to support your endeavor in helping those who are in physical and mental suffering, we do also take our personal privacy VERY seriously and thus we have never written to you regarding any type of testimony. However, since you have reassured us that you won't publish ANY of our personal information on your website, we have decided to write this one. Please blot out any of our personal information before you publish this letter on your public domain.

I hope more people who are suffering from pain and discomfort discover the CRM along with all your wonderful inventions and receive the benefit from them just like we have and continue to do so for many years!

Thank you again for all your hard work and we wish you the best of success.

Yours truly,
---
Renee Travineneo, Sept 15th, 2017
I had asthma ever since I was a child. I am on about 5 different medications including daily tablet and rescue inhalers. But about 2 years ago I maxed out in my medication and my doctor said there's nothing she can do for me. Everyday was a struggle just to get by. Every night I would cough. And if rescue inhaler is not taken fast enough, the midnight cough would develop into a full blown asthma attack. So I am always very nervous before bed.

Ever since using the machine, which I place near my head, I still cough in the middle of the night. But what's so amazing is it never turned into an asthma attack. After the cough I fell right back to sleep. Like nothing is happening. this is great because rescue inhalers are very dangerous and are harmful to eyes and bones. Imagine using it almost 3 times a week. So the machine is reducing my medication. Hopefully, I can control my asthma without medication in the future. Thanks a lot Alex Chiu. Your invention is world famous.
Oh yeah another thing which helped is I used to see a yellow spot right in the middle of my left eye. I wake up in the morning and I usually can't read because that yellow spot is blocking my view. I need to wait a few hours before I can read. But since using the machine that yellow spot disappeared. Doctor told me the yellow spot is a bad sign of glaucoma. And this machine reversed it.